PT. Multi Informatika Solusindo, a registered company that engaged in Information Technology, provides solutions for self-service systems by utilizing interactive kiosk.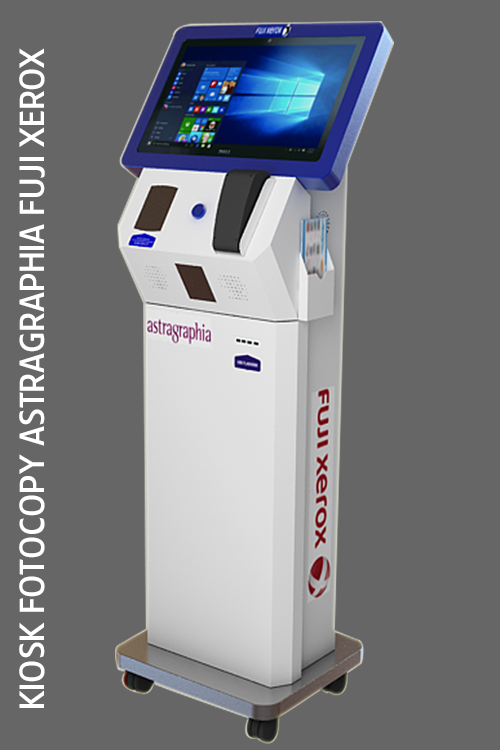 We do not create a product, otherwise we shall start from an issue in the customer business process that can be fixed or improved through a self-service solutions, which can improve customer experience before providing a solution. Problem identification is needed to design the features that will be offered through the kiosk in an ergonomic manner, by integrating various devices into a system, including the required hardware and software. With the enthusiasm of customers as an important asset, we stand independently not depending on or depending on the technology owner company or known as the principal brand holder (vendor). We try to provide the best service to customers considering that customer's needs for solutions are different.
PT. MULTI INFORMATIKA SOLUSINDO PROVIDES HARMONIC AND PRODUCTIVE PARTNERSHIP TOWARDS CUSTOMER DESIRED GOALS. SUPPORTED WITH HONESTY, INTEGRITY AND PROFESSIONALITY MAKES US A LEADER IN INFORMATION TECHNOLOGY INTEGRATION SOLUTIONS, ESPECIALLY FOR INDEPENDENT SERVICES.
Self-service not only provides benefits through increased efficiency and productivity, but also provides services that are not limited to working days and hours because it can operate for 7 days x 24 hours.
Our kiosk enclosures are made domestically according to the uniqueness of each customer.
For further information please contact us.
My History
2006 - Multi Informatika Solusindo established
2009 - Self check-in Kiosk Garuda Indonesia
2011 - e-Galeri Indosat
2012 - Axiata-XL starter-pack kiosk
2015 - Pertamina SPBU Payment Console
2018 - KFC CD Vending kiosk
2020 - Sanitary produtcs